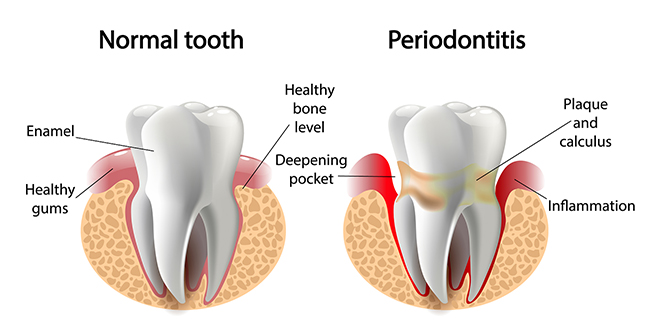 Frankel Dentistry celebrates Heart Health month at their office this month. Studies have shown that there is a link between periodontal (gum disease) and heart disease.
A common symptom of heart tease is unhealthy gums. By reducing the inflammation around the gums, it reduces the stress on your body.
 Signs of Gum Disease:
1) Gums that bleed easily when flossing
4) Teeth that have started to separate from the gum line
Prevention is key. Don't let any symptoms go unnoticed.
There are ways to prevent gum disease:
Brush and Floss Daily.
Get regular cleanings – this will help keep your gums healthy by removing any buildup at the gum line.
Commit to a healthy lifestyle – a healthy body and healthy mouth go hand and hand.
Avoid smoking and reduce your alcohol consumption.
Jon Frankel Dentistry (Toledo)
5012 Talmadge Road, Toledo, OH 43623
Phone: (419) 474-9611 | Fax: (419) 474-1902
Hours
| | |
| --- | --- |
| Monday & Tuesday: | 7:30am -8:00pm |
| Wednesday & Thursday: | 7:30am -5:00pm |
| Friday: | 7:30am -2:30pm |
| Every other Saturday | 8:00am – 12:00pm |
---
Frankel & Puhl Dentistry (Maumee)
4359 Keystone Dr, Maumee, OH 43537
Phone: (419) 893-0221 | Fax: (419) 893-3255
Hours
| | |
| --- | --- |
| Monday – Wednesday : | 8:00am – 5:00pm |
| Thursday: | 8:00am -7:00pm |
| Friday: | 8:00am -2:30pm |
| Every other Saturday | 8:00am – 12:00pm |