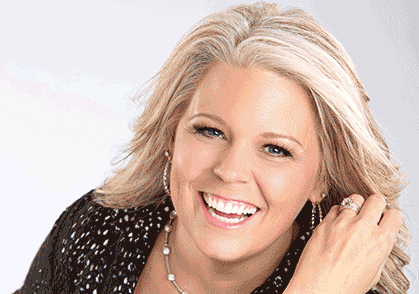 Complete customer satisfaction is our ultimate goal, and as such we have attempted to create an environment which speaks to our clients' needs. We understand that for some going to the dentist's office can be intimidating or very scary, so we've attempted to foster an atmosphere of calm to help make you feel at home. We want you to be able to come to one of our offices in Toledo or Maumee and be able to relax in a peaceful spa-like environment.
We keep pillows and blankets in each operatory, along with television sets, to help you get comfortable and leave your worries behind. If you're still feeling at all nervous or afraid just let us know and we'll hear your concerns and address them fully. If need be we offer a variety of sedation treatments, including the usage of nitrous oxide and anti-anxiety medications. We'll do whatever you need to help put your mind at ease.
Why Should You Place Your Trust in Us?
Of course, there are more reasons to feel secure at one of our facilities than those described here:
Dr. Frankel has been highly educated in his field, having graduated with a doctorate in dental science from the Ohio State Dental School over twenty years ago.
He has received certification from widely respected institutions like the Rosenthal Institute of Aesthetic Dentistry, the Chen Laser Institute and the Scottsdale Center for Dentistry.
Most importantly, he's been acclaimed by his patients, receiving the Best of Toledo award 12 consecutive years!
When you're in the care of himself or one of his carefully selected employees you'll be sure to receive the most up to date treatments utilizing the finest materials currently available. No matter what apprehensions you might have when visiting the dentist, you can always depend on the staff at Frankel Dentistry, as well as Dr. Frankel's partner Dr. Puhl, to provide the finest care they possibly can, every single patient every single time.
Learn More About the Many Different Technologies We Have
Same-Day Crowns – While You Wait
Instantly complete your smile after you've had an extraction. Jon Frankel Dentistry offers same-day crowns using our CEREC technology. We can mold and mill the crowns while you wait, helping you restore your beautiful smile in about an hour.
What Our Patients Are Saying
"I'm very grateful. I came here today, I've had years of dental problems. I came in on an emergency. Just the way they were so gentle and helpful with this procedure is greatly appreciated and I thank you."
-Patient
"Excellent as always. My wife & I have been going to Frankel's since the late '60's, and have no plans to change."
-Richard M.
"Thanks to the amazing staff who did an Awesome job at making my 5 yr olds first experience with a filling a positive one. The first thing she said when she was finished was 'everyone is so nice.' "
-Cara E.
Jon Frankel Dentistry (Toledo)
5012 Talmadge Road, Toledo, OH 43623
Phone: (419) 474-9611 | Fax: (419) 474-1902
Hours
| | |
| --- | --- |
| Monday & Tuesday: | 7:30am -8:00pm |
| Wednesday & Thursday: | 7:30am -5:00pm |
| Friday: | 7:30am -2:30pm |
| Every other Saturday | 8:00am – 12:00pm |
---
Frankel & Puhl Dentistry (Maumee)
4359 Keystone Dr, Maumee, OH 43537
Phone: (419) 893-0221 | Fax: (419) 893-3255
Hours
| | |
| --- | --- |
| Monday – Wednesday : | 8:00am – 5:00pm |
| Thursday: | 8:00am -7:00pm |
| Friday: | 8:00am -2:30pm |
| Every other Saturday | 8:00am – 12:00pm |