Grinding your teeth when not eating food is referred to in the dental community as bruxism. Constant grinding and clenching can cause your teeth to wear down over time. This can result in your teeth becoming shorter and prone to breakage. In addition to damaging the teeth themselves, you can develop face pain, jaw stiffness, headaches, insomnia, or depression as a result of bruxism. When your jaw is tense most of the day and night, it will undoubtedly create a multitude of further issues.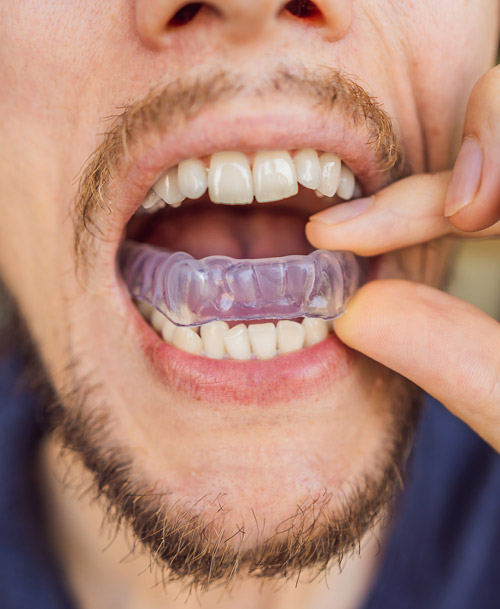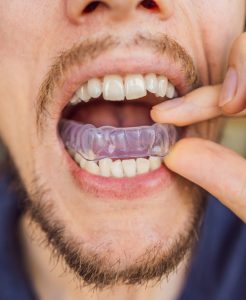 Often, the treatment for bruxism includes mouth guards, medications, stress management, and physical therapy. If first-line therapies such as mouth guards and stress management are not effective, Botox treatments, due to the nature of how they work to relax muscles, can make a significant difference in relief from your teeth grinding symptoms.


To treat teeth grinding, Botox can be injected into the masseter muscles, which are the muscles that run down the cheek and are responsible for chewing. Muscle contractions will be decreased in order to create less tension in the jaw. When these muscles are relaxed, bruxism will improve, and the side effects from grinding will begin to abate.
The procedure itself will only take a short time, causes only very minor discomfort which can be relieved with an ice pack, and the results will become clear in as little as several days to a week. Although not a permanent remedy, relief in symptoms caused by teeth grinding can last up to three months after Botox injections.  Once symptoms return, treatment will need to be repeated.
If you or a loved one suffers from pain and complications resulting from teeth grinding, contact us to learn more about how Botox might be the answer.
Same-Day Crowns – While You Wait
Instantly complete your smile after you've had an extraction. Jon Frankel Dentistry offers same-day crowns using our CEREC technology. We can mold and mill the crowns while you wait, helping you restore your beautiful smile in about an hour.
What Our Patients Are Saying
"Very professional, positive experience having my teeth cleaned. From the friendly greeting by the receptionist, to the assistant who escorted me to my room, to the hygienist who cleaned my teeth–and the final check-in by Dr. Frankel, I felt well treated and in great hands."
-Patrice K.
"I'm very grateful. I came here today, I've had years of dental problems. I came in on an emergency. Just the way they were so gentle and helpful with this procedure is greatly appreciated and I thank you."
-Patient
"Thanks to the amazing staff who did an Awesome job at making my 5 yr olds first experience with a filling a positive one. The first thing she said when she was finished was 'everyone is so nice.' "
-Cara E.
Jon Frankel Dentistry (Toledo)
5012 Talmadge Road, Toledo, OH 43623
Phone: (419) 474-9611 | Fax: (419) 474-1902
Hours
| | |
| --- | --- |
| Monday & Tuesday: | 7:30am -8:00pm |
| Wednesday & Thursday: | 7:30am -5:00pm |
| Friday: | 7:30am -2:30pm |
| Every other Saturday | 8:00am – 12:00pm |
---
Frankel & Puhl Dentistry (Maumee)
4359 Keystone Dr, Maumee, OH 43537
Phone: (419) 893-0221 | Fax: (419) 893-3255
Hours
| | |
| --- | --- |
| Monday – Wednesday : | 8:00am – 5:00pm |
| Thursday: | 8:00am -7:00pm |
| Friday: | 8:00am -2:30pm |
| Every other Saturday | 8:00am – 12:00pm |