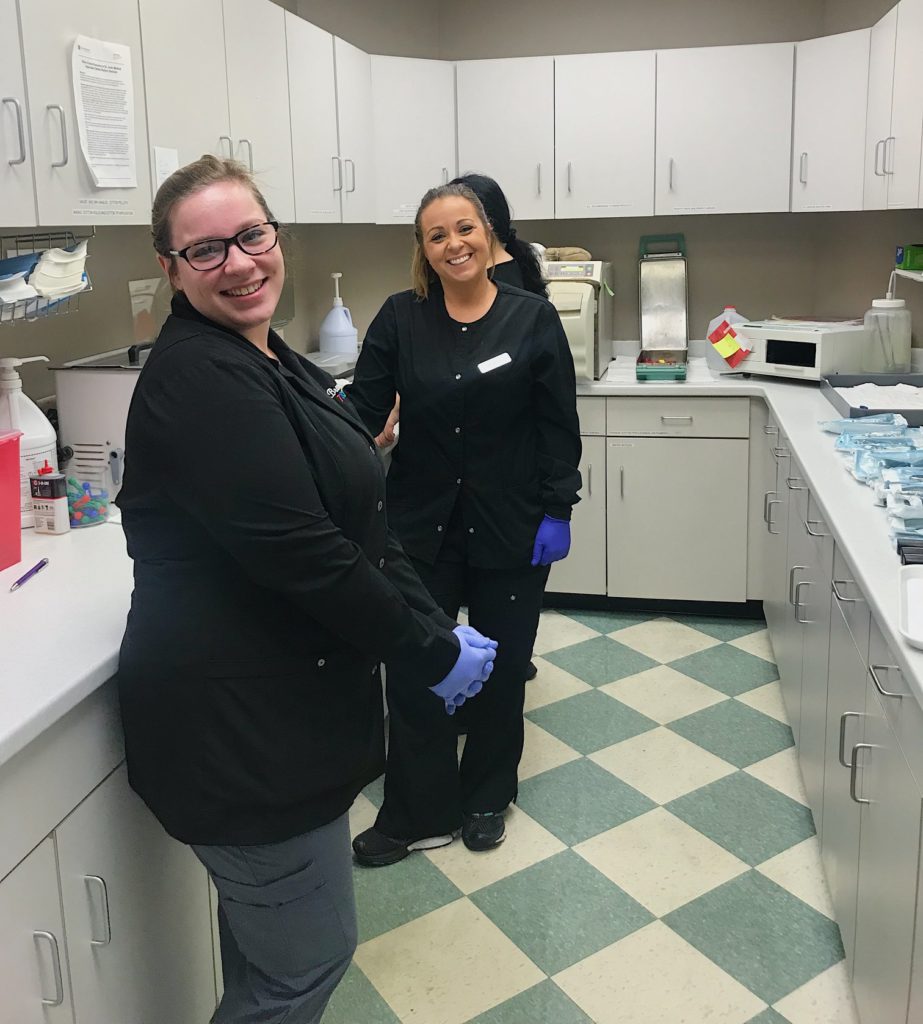 I wouldn't work anywhere else!
You notice it the minute you call on the phone or walk in the door. The doctors, healthcare providers and staff at Frankel Dentistry love what they do.
If asked their passion they will tell you it is changing lives through dentistry. They are dedicated to offering the best dental experience. It shows. The patients are at ease often chatting. Smiles abound.
Recently when asked one thing they would relay to patients, the dental professionals at Frankel Dentistry were quick to respond.
You might not believe it, but a beautiful, healthy smile changes your life. It gives you confidence.
Ana
It is never too late to fix your smile.
Lindsey
Floss your teeth.
Jerica
Don't put off your dental visits. Come see us.
Dr. Willis
If you avoid dental care because of anxiety try nitrous. It will relax you. It did me.
Brock
Come visit Frankel Dentistry. You will not regret it.
Lisa
I think people don't realize they have options until they come to Frankel Dentistry.
Staci
Brush and floss at least twice a day.
Vicki
Don't miss your dental appointments. Your smile is important to your physical and emotional well-being.
Tati
Bring your infant to the dentist as soon as the first tooth comes in.  They will be off to a great start.
Brandi
Frankel Dentistry makes patients feel at ease. They look forward to visits.
Kara
There is nothing more gratifying than changing a patient's experience bringing them to dental health.
Shannon
It is more costly to avoid dental visits than to come regularly. The key to preventative care is taking care of small issues before they become big problems.
Jenny
Your smile defines who you are. We see it every day. Healthy, beautiful smiles make healthy, beautiful people.
Melanie
You are in good hands at Frankel Dentistry.
Amanda
Don't base your new experience on past experiences.
Sarah
Frankel Dentistry hires, fires and promotes based on core values. The practice core values are: Always Better, Serve All and Gratitude. These core values are found in each comment above.
Frankel Dentistry is a special place.
Jon Frankel Dentistry (Toledo)
5012 Talmadge Road, Toledo, OH 43623
Phone: (419) 474-9611 | Fax: (419) 474-1902
Hours
| | |
| --- | --- |
| Monday & Tuesday: | 7:30am -8:00pm |
| Wednesday & Thursday: | 7:30am -5:00pm |
| Friday: | 7:30am -2:30pm |
| Every other Saturday | 8:00am – 12:00pm |
---
Frankel & Puhl Dentistry (Maumee)
4359 Keystone Dr, Maumee, OH 43537
Phone: (419) 893-0221 | Fax: (419) 893-3255
Hours
| | |
| --- | --- |
| Monday – Wednesday : | 8:00am – 5:00pm |
| Thursday: | 8:00am -7:00pm |
| Friday: | 8:00am -2:30pm |
| Every other Saturday | 8:00am – 12:00pm |