The learning never stops! On March 30th, Frankel Dentistry joined Owens Community College administrators and graduate students to celebrate the naming of the "Frankel Dentistry Dental Lab." This is a momentous event for our Frankel Dentistry family.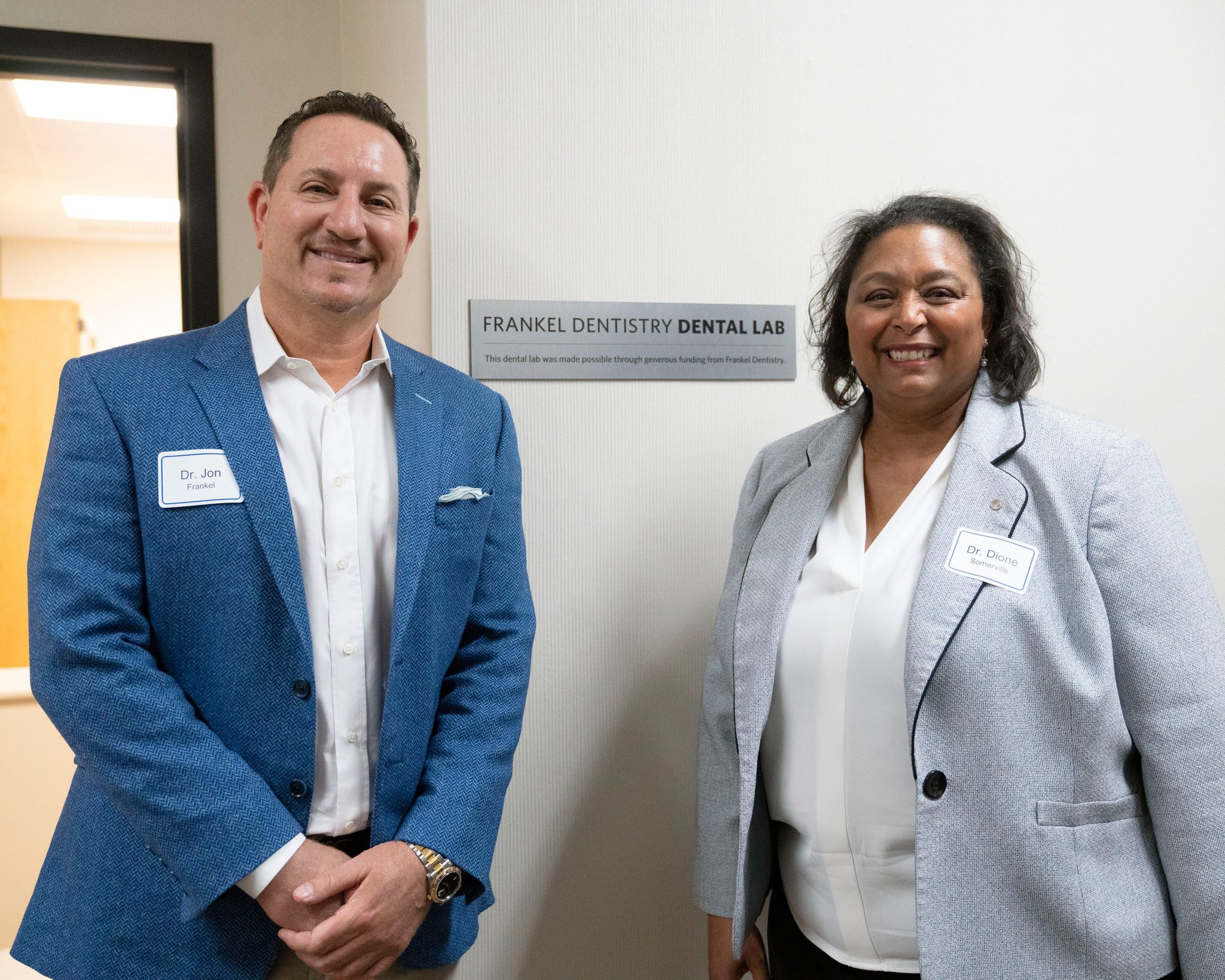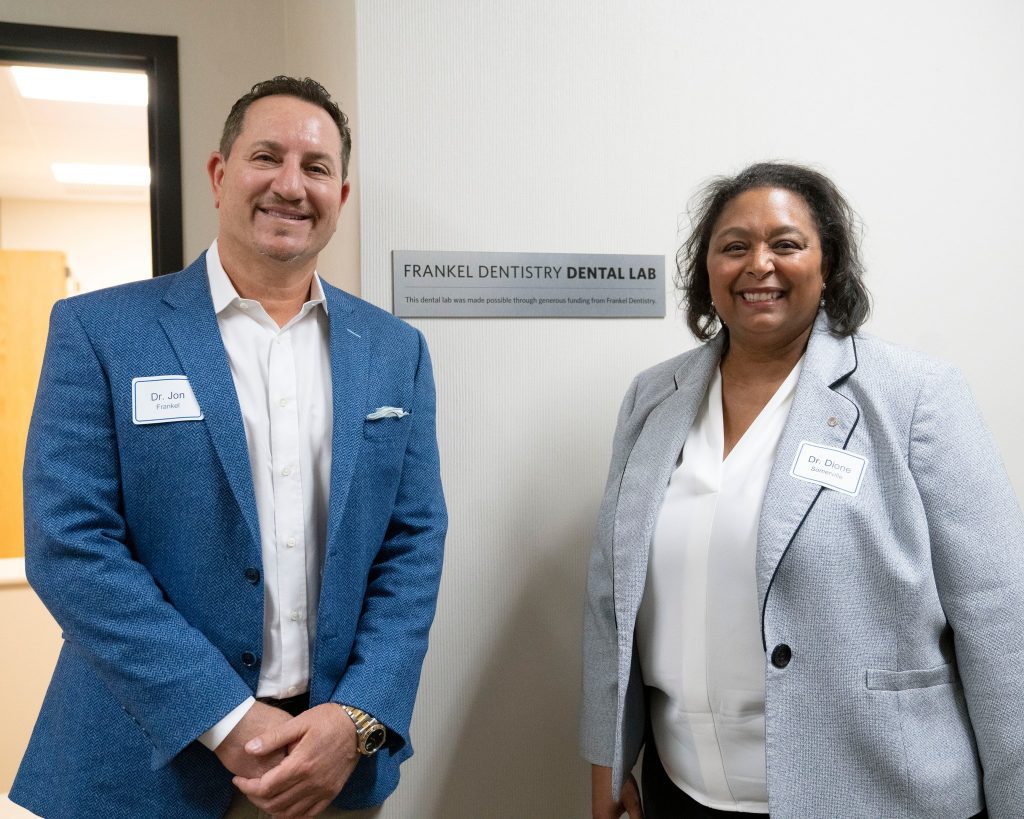 Dr. Frankel shared how "education is what has allowed us to touch the lives of so many through dentistry and healthcare.I am honored and delighted to have the Frankel Dentistry Dental Lab support the passions of Owens CC students and their success in the future."
This is what our friends at Owens Community College shared with the community:
"A generous gift from Dr. Jon Frankel to the Owens Community College Foundation was celebrated yesterday by presenting the naming of the Frankel Dentistry Dental Lab to College personnel, Dr. Frankel's family and staff, Owens dental hygiene graduates and more.
"At Owens Community College, a naming opportunity must advance our academic mission, further our capacity for teaching and also be of service to the community. This naming meets all of these merits and affirms our partnership with Dr. Frankel," Owens President Dr. Dione D. Somerville said. "We both share missions of providing access to education and access to dental care leading to healthier and more rewarding lives in the communities that we serve."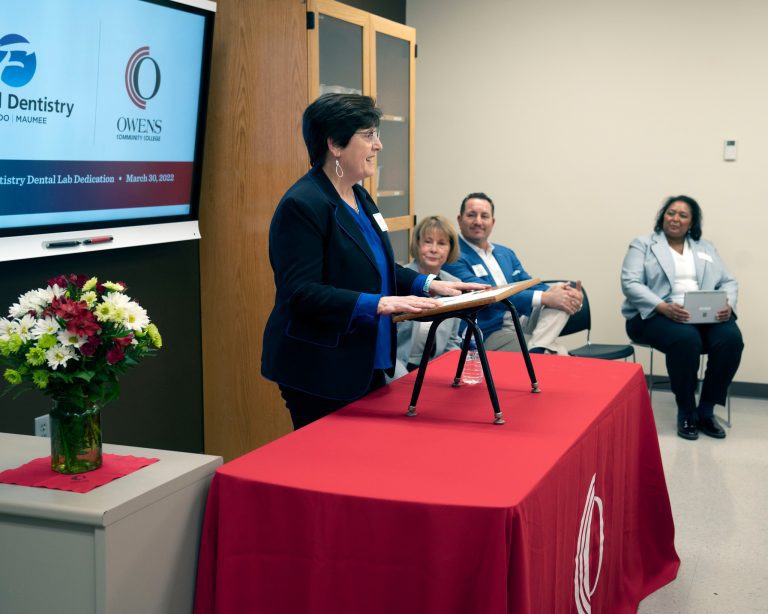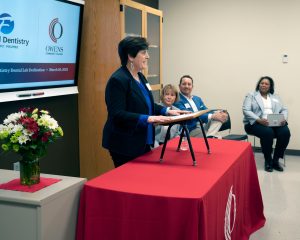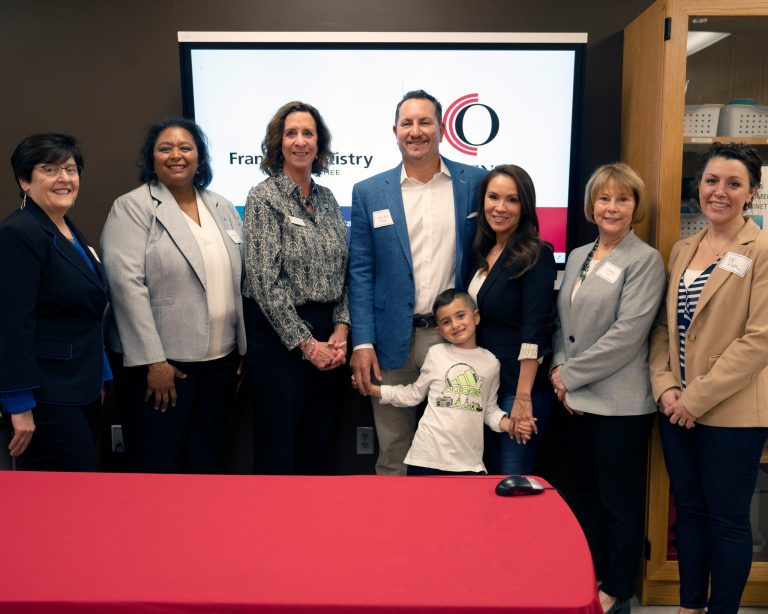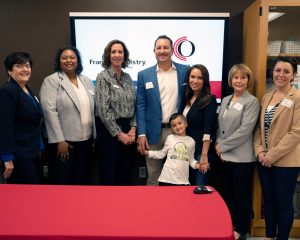 The Frankel Dentistry Dental Lab is located in Health Technologies Hall room 205 on the Toledo-area Campus.
A husband and father, Dr. Frankel is a second-generation dentist who owns practices in Toledo and Maumee."
We are thrilled to support students' futures, dentistry, and patient care alongside Owens Community College. Thank you Owens for this opportunity.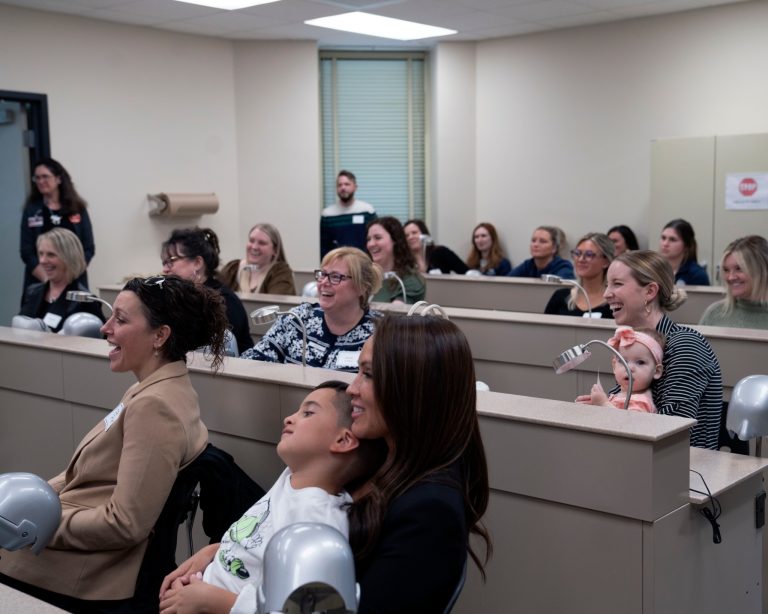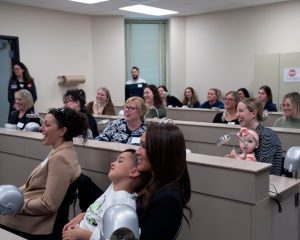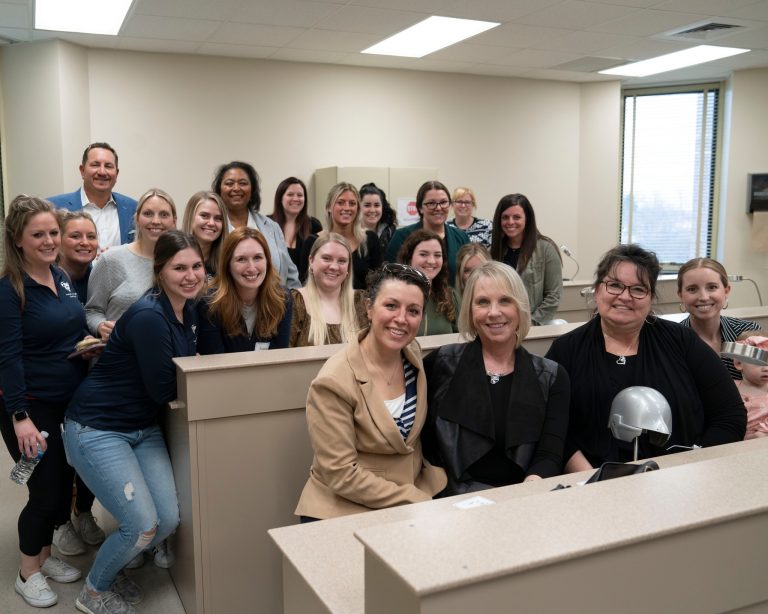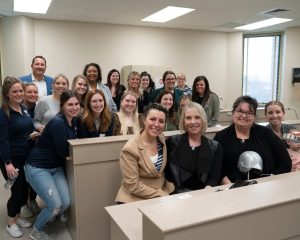 Jon Frankel Dentistry (Toledo)
5012 Talmadge Road, Toledo, OH 43623
Phone: (419) 474-9611 | Fax: (419) 474-1902
Hours
| | |
| --- | --- |
| Monday & Tuesday: | 7:30am -8:00pm |
| Wednesday & Thursday: | 7:30am -5:00pm |
| Friday: | 7:30am -2:30pm |
| Every other Saturday | 8:00am – 12:00pm |
---
Frankel & Puhl Dentistry (Maumee)
4359 Keystone Dr, Maumee, OH 43537
Phone: (419) 893-0221 | Fax: (419) 893-3255
Hours
| | |
| --- | --- |
| Monday – Wednesday : | 8:00am – 5:00pm |
| Thursday: | 8:00am -7:00pm |
| Friday: | 8:00am -2:30pm |
| Every other Saturday | 8:00am – 12:00pm |