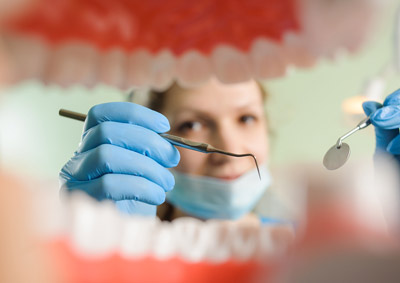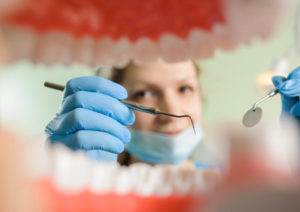 There are different dental procedures that are available now to patients. It is important to understand the difference and know your options. Our office prides itself on patient education and we want to make sure our patients know what occurs at each appointment. Frankel Dentistry will perform a thorough assessment of your dental situation and let you know what option will work best meet your needs.
Dental Inlays and onlays – what are those? Dental Inlays and onlays are used when an old filling needs to be replaced or removed. Both are useful in different applications, but either one is preferable to a traditional crown because they do not alter your natural tooth structure to the same degree as a crown.
Dental Inlays: this is similar to a filling and it fits the top edges of the tooth.
Dental Onlays: this is more extensive and will fit over the tooth.
Here's what you can expect if you are having an dental inlay or onlay done:
1. We will begin by removing whatever decay is present on the tooth we will be treating as well as any remains of an old filling. Next we will carefully clean the tooth.
2. An impression will then be made. This impression will allow us to utilize our state of the art CEREC machine to create a custom, tooth-colored inlay or onlay. This process will take about an hour.
3. Once the inlay or onlay is completed, we will polish it and modify it, allowing it to fit in naturally with your current bite, and your smile is repaired.
Link to video: https://www.jonfrankeldentistry.com/dental-inlays-onlays.php
Jon Frankel Dentistry (Toledo)
5012 Talmadge Road, Toledo, OH 43623
Phone: (419) 474-9611 | Fax: (419) 474-1902
Hours
| | |
| --- | --- |
| Monday & Tuesday: | 7:30am -8:00pm |
| Wednesday & Thursday: | 7:30am -5:00pm |
| Friday: | 7:30am -2:30pm |
| Every other Saturday | 8:00am – 12:00pm |
---
Frankel & Puhl Dentistry (Maumee)
4359 Keystone Dr, Maumee, OH 43537
Phone: (419) 893-0221 | Fax: (419) 893-3255
Hours
| | |
| --- | --- |
| Monday – Wednesday : | 8:00am – 5:00pm |
| Thursday: | 8:00am -7:00pm |
| Friday: | 8:00am -2:30pm |
| Every other Saturday | 8:00am – 12:00pm |