February is Children's Dental Health Month!
What better reminder to teach your children to brush, floss, and visit the dentist?
Instilling strong oral care habits at a young age can help create a lifetime of happy, healthy smiles.
Did you know Tooth Decay is the number 1 chronic disease in children? By age 3, nearly 60% of children will have suffered from a cavity. This is why it is important to teach healthy habits from a young age. At Frankel Dentistry, we recommend you bring your child in for a "look and learn" around 6 months or when their first two teeth erupt!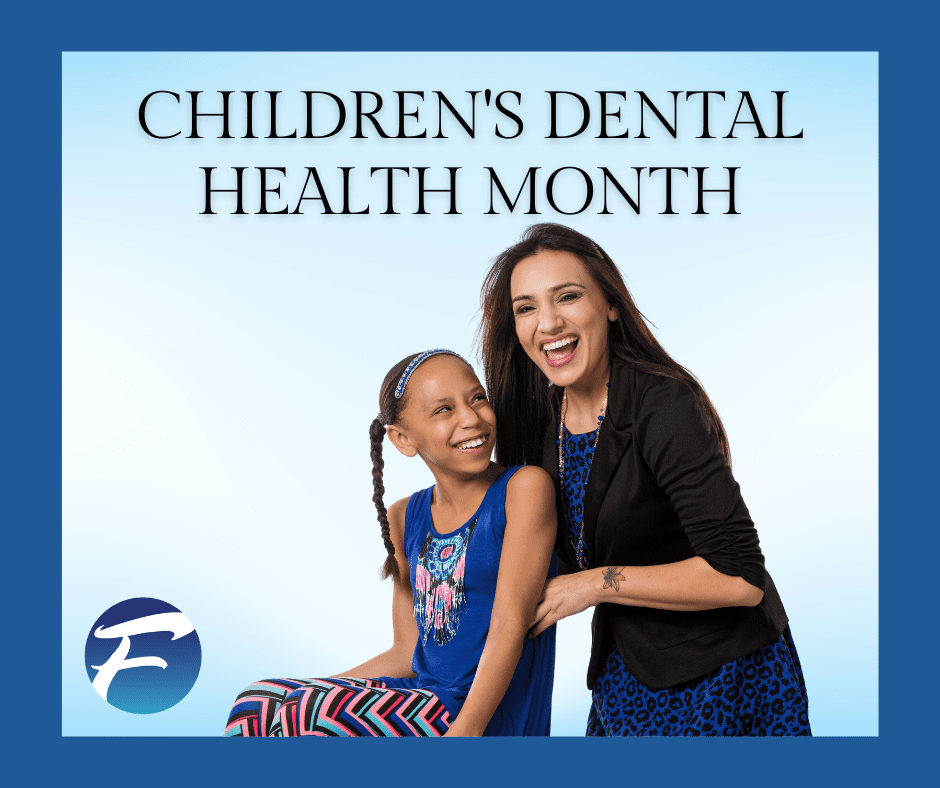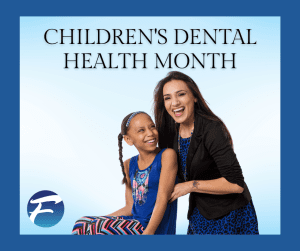 Make brushing fun. There are dozens of two minute songs your children will love to listen to while brushing. We've also provided a teeth brushing chart you and your child can fill out to see how many consecutive days you practice oral health!
Click here for a Printable Teeth Brushing Chart
Incentivize your child and offer them a prize after a long month of caring for their smile.
The dentists at Frankel Dentistry often hear parents comment on how happy they are to bring their children to this Ohio dental practice. Kids Love Frankel Dentistry. A pleasant dental visit can lead to a lifetime of dental health. Here are just a few of our reviews!
"My kids adore their hygienists. Olivia has made trips to the dentist fun and enjoyable ever since the girls were 2. I have to thank her for their beautiful smiles." -Patty C.
"AMAZING WITH CHILDREN. The entire team was patient, gentle and kind. Eric struggles with dental anxiety and has always hated the dentist, Frankel Dentistry did wonders for us. He loves seeing his hygienist, Mason, and loves learning about the tools and how dentistry works. " -Harrison M
"Super thankful for Melanie and all of her kindness and help with a very nervous teenage boy! She put this mama's heart at ease and made us feel so comfortable and welcome! We can't wait to see her for follow-up appointments!" -Amanda V
Looking for a new practice? Let us create the best dental care experience for you and your family! Frankel Dentistry is dedicated to gentle, compassionate care for all our Toledo and Maumee families. Call today to schedule with us!
Jon Frankel Dentistry (Toledo)
5012 Talmadge Road, Toledo, OH 43623
Phone: (419) 474-9611 | Fax: (419) 474-1902
Hours
| | |
| --- | --- |
| Monday & Tuesday: | 7:30am -8:00pm |
| Wednesday & Thursday: | 7:30am -5:00pm |
| Friday: | 7:30am -2:30pm |
| Every other Saturday | 8:00am – 12:00pm |
---
Frankel & Puhl Dentistry (Maumee)
4359 Keystone Dr, Maumee, OH 43537
Phone: (419) 893-0221 | Fax: (419) 893-3255
Hours
| | |
| --- | --- |
| Monday – Wednesday : | 8:00am – 5:00pm |
| Thursday: | 8:00am -7:00pm |
| Friday: | 8:00am -2:30pm |
| Every other Saturday | 8:00am – 12:00pm |