July is filled with dozens of reasons to smile. Our practice is continuing to grow as we work to build the best 100% Employee-Owned practice. Over the past fews months we have made some major additions to our team. We are excited to introduce our three newest doctors:
Dr. Hayder Aljinabi, Dr. Anmol Dhaliwal, and Dr. Erin Waples!
These three come to us from different parts of the US!
Dr. Dhaliwal joins us from Colorado, Dr. Aljinabi joins us from beautiful Boston, and Dr. Waples joins us from our beloved Columbus, Ohio. (Go Buckeyes!)
These smiling faces can be found in our Toledo office, don't be afraid to say hi during your next visit!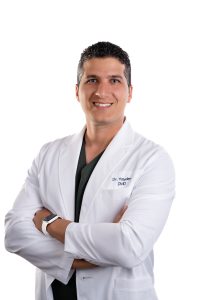 Dr. Hayder Aljanabi comes to Frankel Dentistry as a recent graduate from Tufts University School of Dental Medicine in Boston, Massachusetts. He was recognized on the Tufts Dean's List in 2020 and 2021. As a child, Dr. Aljanabi watched his brother suffer from a devastating broken tooth, he admired and looked up to the dentist who helped bring his brother's smile back. He knew from that moment he wanted to pursue dentistry. Originally from Iraq, Dr. Aljanabi obtained two DDS degrees overseas in 2013. Upon graduation he began serving through a Polyclinic as a general and cosmetic dentist, placing implants, veneers, as well working in orthodontics and full mouth rehabilitation. One of his favorite quotes is "A genuine smile comes from the heart, but a healthy smile needs good dental care." Wayne Chrisia
Outside of dentistry, Dr. Aljanabi loves to ride horses, hunt, and cook. His favorite entree to serve is a fresh lightly seared Tuna salad with figs. He loves traveling whether it be two hours north to visit his family farm, an international flight to see the beautiful land of Turkey, or a visit to the Real Madrid stadium to watch his favorite team! A few essentials Dr. Aljanabi cannot live without are his loved ones and air.
Frankel Dentistry admires his dedication to patient care and gold-standard dental treatment and we are excited to have Dr. Aljanabi on our team helping Change Lives a Smile at a Time.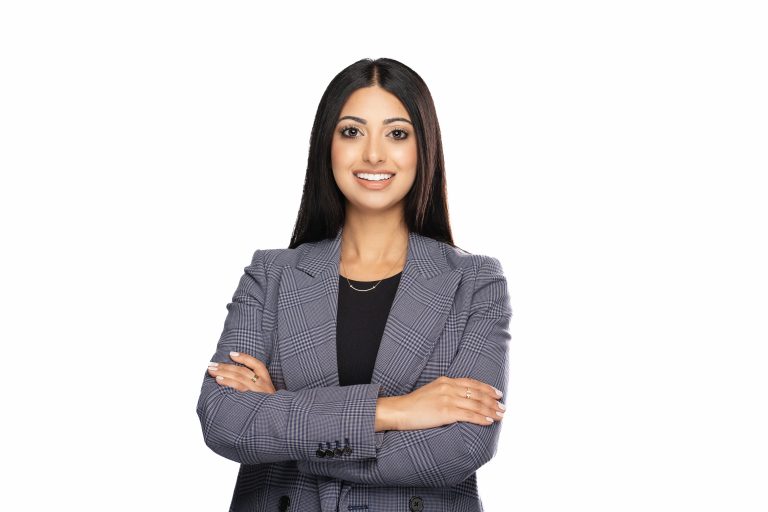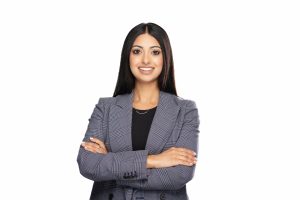 It seems appropriate we celebrate the addition of Dr. Anmol Dhaliwal to Frankel & Puhl Dentistry. She was born and raised in Edmonton; Alberta known as Canada's Festival City. Edmonton hosts over 50 festivals annually, so this means Dr. Dhaliwal knows nothing less than a good time.
Dr. Dhaliwal completed her undergrad at Concordia University with a major in chemistry and minor in psychology. She went on to pursue dentistry at the largest dental school in the US, NYU College of Dentistry. While at NYU she lived our core values of Always Better and Serve All. She was in the honors program and participated in the PSOT (Program for Survivors of Torture) which provided dental care to refugees and asylum seekers. This is the only program of its kind in the United States. Passionate about helping those in need she was changing lives a smile at a time long before she joined our practice.
Moving to Ohio to be with her significant other she was happy to find a dental home that mirrored her vocational aspirations. In her free time, you will find her traveling, cooking, and exploring new restaurants. Her most recent local favorites include Registry Bistro and Benchmark.
Dentistry is her passion and caring for her patients is her top priority.
Our Frankel and Puhl Dentistry team is grateful to have her on board Changing Lives a Smile at a Time.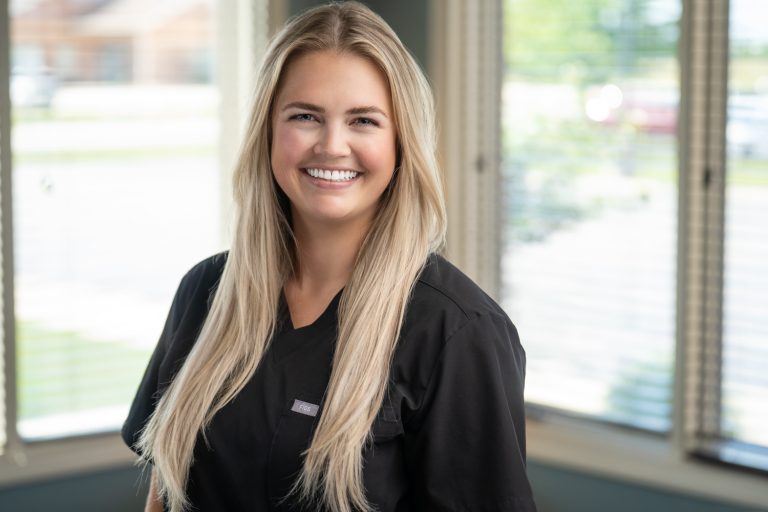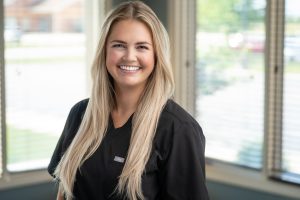 We are elated to introduce our newest addition to Frankel Dentistry, an Ohio native and former Ohio State Buckeye, Dr. Erin Waples D.D.S! Dr. Waples was born and raised in the small village of Mogadore in Northeastern Ohio. She grew up loving soccer, track, and the great outdoors, spending dozens of weekends camping and hiking with her family.
Dr. Waples attended the University of Akron where she studied Biomedical Engineering. She knew she wanted a fulfilling, impactful career while still being able to maintain a work life balance. Post graduation she began shadowing different career fields and discovered her passion for dentistry. "There is something so special about working with your hands, touching the lives of patients, and creating long lasting relationships and friendships."
Dr. Waples pursued her dental degree at THE Ohio State University. She spent her time in Columbus playing intramural soccer, attending Buckeye games with friends, and serving the community through the Delta Sigma Delta organization. She also met her fiance and fellow Frankel and Puhl dentist, Dr. Westmeyer. These two are thrilled and grateful to serve the NWO community through their passions.
In her spare time, Dr. Waples is still an avid adventurer. Camping, hiking, and exploring new destinations! When indoors she enjoys opening up a good book (now accepting recommendations!) and spending time with her fiance and their goldendoodle, Kennedy.
Frankel Dentistry is overjoyed to have you a part of our team.
Jon Frankel Dentistry (Toledo)
5012 Talmadge Road, Toledo, OH 43623
Phone: (419) 474-9611 | Fax: (419) 474-1902
Hours
| | |
| --- | --- |
| Monday & Tuesday: | 7:30am -8:00pm |
| Wednesday & Thursday: | 7:30am -5:00pm |
| Friday: | 7:30am -2:30pm |
| Every other Saturday | 8:00am – 12:00pm |
---
Frankel & Puhl Dentistry (Maumee)
4359 Keystone Dr, Maumee, OH 43537
Phone: (419) 893-0221 | Fax: (419) 893-3255
Hours
| | |
| --- | --- |
| Monday – Wednesday : | 8:00am – 5:00pm |
| Thursday: | 8:00am -7:00pm |
| Friday: | 8:00am -2:30pm |
| Every other Saturday | 8:00am – 12:00pm |