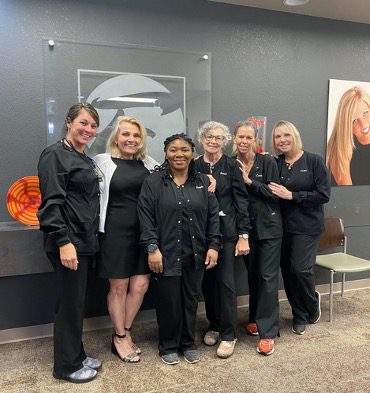 Frankel Dentistry is filled with smiles new and old! As we continue to grow, our Frankel family grows with us. Today, we want to highlight some of the original ladies who have been Changing Lives a Smile at a Time since the Dr. Sheldon Frankel days! Over 20 years of dedication to patient care, beautiful smiles, and creating a team who loves one another.
Pictured from left to right we have Tami, Pamela, Kenyetta, Karen, Connie, and Debbie!
Meet Pamela!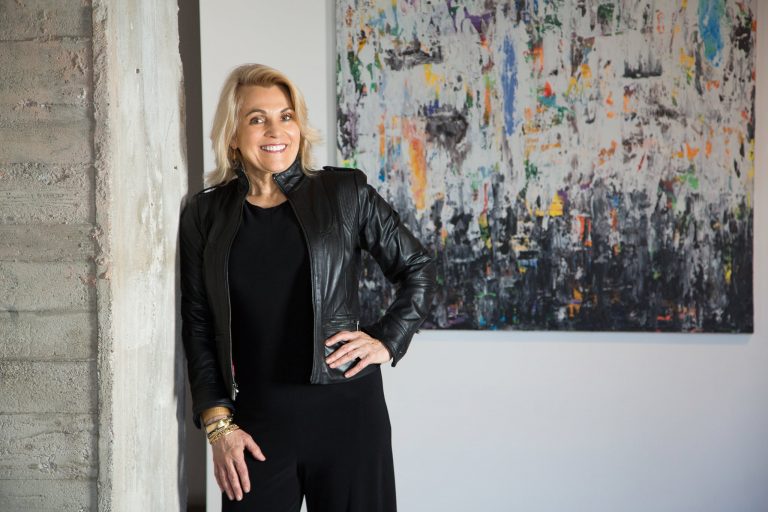 A marketing powerhouse, Frankel Dentistry fashion icon, and a 2022 Women in Business awardee. Pamela can conquer all! Our organization truly wouldn't be the same without Pamela's spark!
Pamela, how and why did you choose dentistry as your career path?
Pamela: My orthodontist was so impressed with my curiosity regarding treatment that he suggested a career as a hygienist. He offered to recommend me to the University of Oregon Dental School.
I had wanted to be a pharmacist or speech pathologist but made a goal to be accepted within one year!
If you had a superpower what would it be?
Pamela: Flying! I have dreams about flying all the time. I see myself in the sky with a birds eye view, when I feel a cold draft I know it's time to fly lower. Seriously! I know how it feels to fly!
Meet Keeks!
Kenyetta is a Frankel Dentistry sweetheart. It is hard not to love her. She is someone who will ALWAYS put a smile on your face.
Kenyetta, why do you love Frankel Dentistry?
Kenyetta: Simple! Because here, you truly feel like family.
Do you have a go-to snack?
Kenyetta: CHEEZ-ITS! But, the original, I don't want the white cheddar, I don't care for the pepperjack. The good ole classic CHEEZ- it.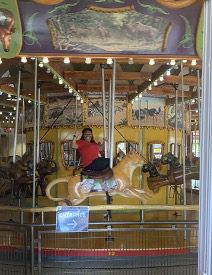 Kenyetta is living her best life at our summer 2021 employee education event.
Meet Debbie!
A true fan favorite, Debbie is our hygiene queen. A true leader by example, she is our Hygiene Team Lead.
Debbie, how did you start at Frankel Dentistry?
Debbie: I was in my final year of the hygiene program at Owens Community College. Our capstone required a table clinic where I presented Osteoregeneration. This is where I met Pamela. She was so kind and curious about my table, she suggested I come work for Frankel Dentistry. Little did she know I had been a patient for almost 5 years and almost every appointment I would tell Dr. Frankel "I am going to work for you one day." And here we are.
Do you have a dream vacation?
Debbie: FIJI!!!!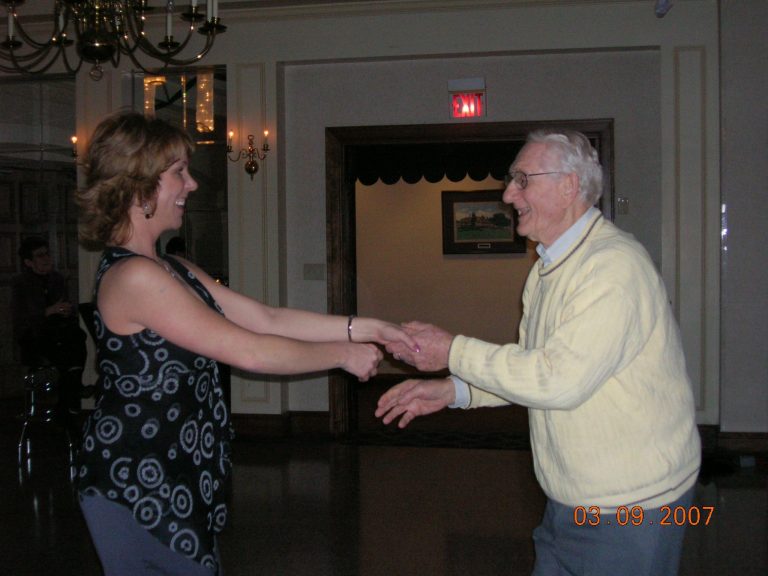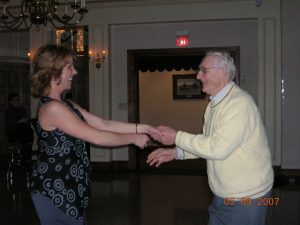 Pictured above: Debbie and Dr. Sheldon Frankel
You can find these three in the Frankel office year around. Our three sweet snow birds Tami, Connie, and Karen have migrated North and will be in office for the summer! Schedule with them today to get to know them!
Meet Karen:
Karen may be a Kearns but she has the fierce Frankel work ethic in her blood!
Karen, how did you start in dentistry?
Karen: It was inevitable, my father opened the practice in 1946 and we spent time in and out of the office helping from such a young age. I loved watching my father and seeing the impact he made on patients and our community. Hygiene was my calling. To this day I still treat some of my fathers original patients.
Whats your favorite form of exercise?
Walking, a nice brisk walk!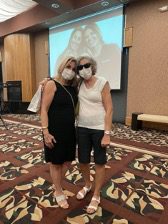 Pictured above: Karen and Pamela at our Employee Ownership celebration.
Meet Tami:
Our sweet Tami is a true gem. She is gentle, patient, and funny. Tami works alongside Dr. Frankel and is a cosmetic expert!
How did you get started in dentistry?
Honestly, it started with a great dental experience. When I was young I used to play softball, during a game I was hit in the mouth and chipped a tooth. I was devastated but my dental experience was excellent. I knew I wanted to do the same for others.
What's one thing you cannot live without?
Coffee. A plain black coffee, it's the first thing I do in the morning! I mean seriously, I need my coffee.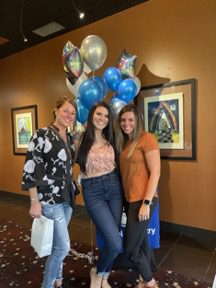 Meet Connie:
Connie is a fan favorite. Patients new and old rave about her. She has been with our practice since before any expansions. She has spent her entire dental career at Frankel Dentistry! Talk about loyalty.
Connie, how did you get your start in dentistry?
Oh jeez! It was early, definitely in high school. I just picked a speciality and stuck with it. I started out as a Dental Assistant for 11 years! I switched over to hygiene and I've just loved it ever since.
Do you have a favorite recipe or a hidden talent?
Cupcakes. Making cupcakes is my hidden talent. My favorite secret recipe.
Jon Frankel Dentistry (Toledo)
5012 Talmadge Road, Toledo, OH 43623
Phone: (419) 474-9611 | Fax: (419) 474-1902
Hours
| | |
| --- | --- |
| Monday & Tuesday: | 7:30am -8:00pm |
| Wednesday & Thursday: | 7:30am -5:00pm |
| Friday: | 7:30am -2:30pm |
| Every other Saturday | 8:00am – 12:00pm |
---
Frankel & Puhl Dentistry (Maumee)
4359 Keystone Dr, Maumee, OH 43537
Phone: (419) 893-0221 | Fax: (419) 893-3255
Hours
| | |
| --- | --- |
| Monday – Wednesday : | 8:00am – 5:00pm |
| Thursday: | 8:00am -7:00pm |
| Friday: | 8:00am -2:30pm |
| Every other Saturday | 8:00am – 12:00pm |