A lunch and learn with NEW tech!
Tired of those sticky, gunky impressions? So are we!
Frankel Dentistry is excited to introduce the latest technological addition to our practice THE Itero Scanner an intraoral scanner which captures 6000 digital images in under a minute. This means we can have a full digital mold of your mouth in minutes. Popular for restorative and orthodontic dentistry, the Itero helps us quickly and accurately identify your clinical needs, intracaries, crowns, veneers, and develop an action plan.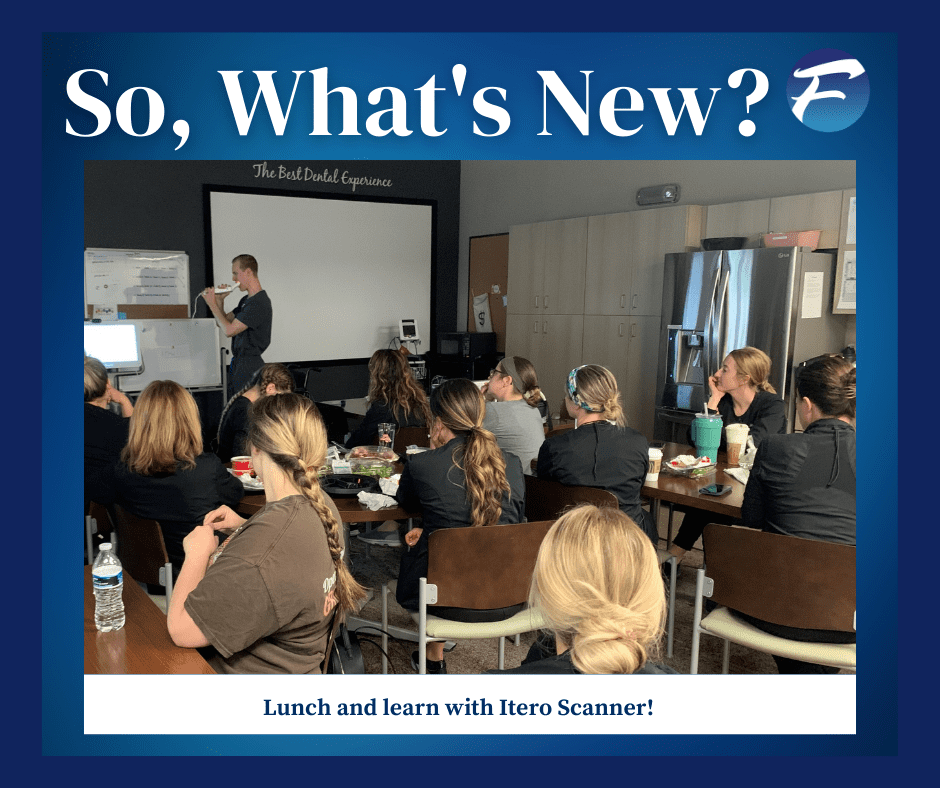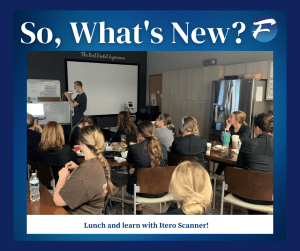 Over 20 healthcare professionals learning about scanning! Blake from Invisalign stopped in to train our hygienist, EFDA's, and doctors on the Itero 3D Scan and all the cool features. One of our favorite features is the progression molds which allow us to show our patients how their mouth has changed since their last visit! Doctors mentioned how neat the Itero is because the technology also allows us to see Xray like images and identify caries and other concerns.
Part of the Best Dental Care Experience is creating a comfortable environment with pain free treatment. New technology offers accuracy, efficiency, and a comfortable solution to not so comfortable treatment like impression trays. Out with the old and in with the new, we are excited to start scanning with our newest investment!
Jon Frankel Dentistry (Toledo)
5012 Talmadge Road, Toledo, OH 43623
Phone: (419) 474-9611 | Fax: (419) 474-1902
Hours
| | |
| --- | --- |
| Monday & Tuesday: | 7:30am -8:00pm |
| Wednesday & Thursday: | 7:30am -5:00pm |
| Friday: | 7:30am -2:30pm |
| Every other Saturday | 8:00am – 12:00pm |
---
Frankel & Puhl Dentistry (Maumee)
4359 Keystone Dr, Maumee, OH 43537
Phone: (419) 893-0221 | Fax: (419) 893-3255
Hours
| | |
| --- | --- |
| Monday – Wednesday : | 8:00am – 5:00pm |
| Thursday: | 8:00am -7:00pm |
| Friday: | 8:00am -2:30pm |
| Every other Saturday | 8:00am – 12:00pm |