Here at Frankel Dentistry, we strive to operate our practice with the utmost integrity and ethics. Winning a 2023 Torch Award from the Better Business Bureau is a testament to our commitment to these core values.
We are honored to be recognized alongside other fantastic large businesses in our community, and we congratulate our fellow finalists, Kripke Enterprises and Refloor – Toledo, for their contributions to building a better community. This award is not only a recognition of our ethical business practices but also a reminder to continue improving and setting an example for others in the industry.
We believe that by working together towards a common goal of building a better community, we can all achieve greater success.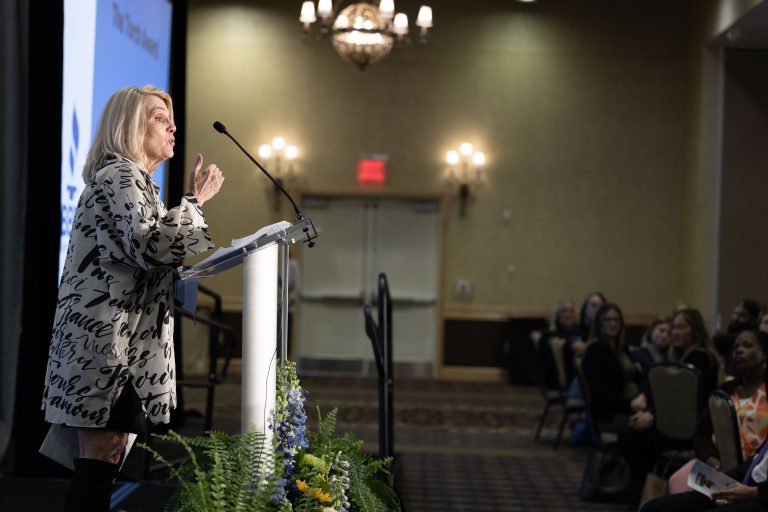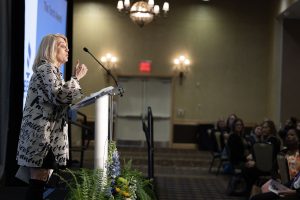 What is the Torch Award From the Better Business Bureau?
The Torch Awards from the Better Business Bureau (BBB) is annually given to businesses and organizations that demonstrate exceptional ethical practices. It is a recognition of companies that prioritize honesty, transparency, and integrity in their operations and interactions with customers, employees, and stakeholders.
This prestigious award was previously known as the BBB Integrity Award before being renamed as the Torch Award for Ethics in 2017. It is open to all businesses and nonprofits that have been BBB-accredited for at least one year.
What is the Criteria for Winning the Torch Award?
The BBB Torch Award is not just given to any business or organization; it requires meeting specific criteria set by the BBB Education Foundation. Some of these criteria include:
Demonstrating a high level of ethical behavior in all aspects of business operations.
Building trust through transparency and honest communication with customers, employees, and stakeholders.
Showing a commitment to ethical leadership and decision-making at all levels of the organization.
Creating a culture of ethics within the company or organization.
Providing ongoing education and training on ethical practices for employees.

Our Commitment To Our Patients
At Frankel Dentistry, we believe that trust is the foundation of any successful relationship. We are committed to building and maintaining strong relationships with our patients, employees, and community based on honesty, respect, and transparency. Our team works tirelessly to provide the highest quality dental care while always prioritizing the well-being of our patients.
As stated on the Better Business Bureau's website, the Torch Award for Ethics "celebrates businesses and nonprofits that prioritize ethical practices in their everyday operations." This is something that we take to heart. We believe in treating our patients with honesty, respect, and fairness. When you come to our practice, you can expect:
Transparent pricing and treatment options.
Open communication about your dental health.
Compassionate care from our dedicated team of professionals.
Respect for your time and needs.
A commitment to continuous improvement and staying current with industry best practices.
Choosing Frankel Dentistry
We know that choosing a dental practice for you and your family is an important decision. That's why we strive to provide the highest quality of care with a focus on integrity and ethical best practices. We are committed to earning and maintaining the trust of our patients, and this award further validates that commitment.
We would like to thank the BBB Education Foundation for recognizing us with this prestigious award. We also want to extend a special thank you to our dedicated team at Frankel Dentistry, who consistently uphold our values and contribute to our success in the community.
Schedule an Appointment With Us Today
We are proud to be a recipient of the BBB Torch Award for Ethics and look forward to continuing to serve our patients with the highest level of integrity and care. If you're looking for a dental practice that puts trust and ethics at the forefront, we invite you to schedule an appointment at Frankel Dentistry today.
Jon Frankel Dentistry (Toledo)
5012 Talmadge Road, Toledo, OH 43623
Phone: (419) 474-9611 | Fax: (419) 474-1902
Hours
| | |
| --- | --- |
| Monday & Tuesday: | 7:30am -8:00pm |
| Wednesday & Thursday: | 7:30am -5:00pm |
| Friday: | 7:30am -2:30pm |
| Every other Saturday | 8:00am – 12:00pm |
---
Frankel & Puhl Dentistry (Maumee)
4359 Keystone Dr, Maumee, OH 43537
Phone: (419) 893-0221 | Fax: (419) 893-3255
Hours
| | |
| --- | --- |
| Monday – Wednesday : | 8:00am – 5:00pm |
| Thursday: | 8:00am -7:00pm |
| Friday: | 8:00am -2:30pm |
| Every other Saturday | 8:00am – 12:00pm |